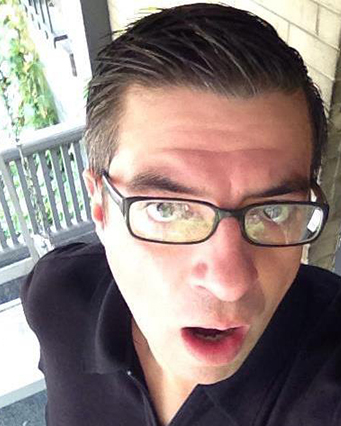 …I started out in high school, paying cheerleaders money to smell their feet after practice. This was in the late 80's, mind you, in South Texas. I was either made fun of or exiled completely from most everyone else. I have always had a huge foot fetish with women. I feel most at home at their feet.
I started fivelittlepiggy back in 1999. Shooting and editing with my imac 300mhz graphite model, I bought when I hosted fetish parties, from 1999 – 2005 in Los Angeles and Denver, Colorado. And I was immediately hooked for life!
I am anal about the way my websites look. If you have been a follower of me, you unfortunately know this, lol. But what is created, blows the doors off of any other porn directory that is in that niche. The same applies with my membership sites. I used to yell at content producers, wanting only the latest, clearest videos I could get my hands on. Always a fan of the latest tech, I am a web designer, after all. I just want you to have a great product, that's the bottom line. I want you to be happy. I started out as a surfer. Surfing the net in 1996, and I always swore that I would provide so much more to my people, If I ever got the chance. Thankfully I did.
I basically started the DigitalDivasOnline Network back in 2005, wanting to create a site that the normal surfer could surf without the redirects, popups and other annoying shit that most porn info sites have… and surfers hate. Now, we are the AfterDarkkMedia Network. And the future is bright!
I get it, I know if your surfing my porn directories, you are looking to purchase memberships to the niches that you are interested in. I aim to provide a relaxed atmosphere that invites you to explore that niche, and even learn a thing or two, perhaps. As a fetishist, if anything else, I want to guide you towards why I might be so ga ga over women's feet. Or long labia, or any of our other 78 niches for you to explore.
Models
Do you dig our concepts? It's all for you. For too long, there has not been a brand to fully, represent fetish models from all over the world. a company that takes your beauty and grinds it into my fetish. From a female centric model platform, to knowing that you are fully in charge, from inception of booking, to shoot and incentive programs. I have built this company with you, as the centerpiece. I am gladly at your disposal. Just point me in a direction.
Surfers
I know obsession. 5 million pounds of perversion around my neck, since I was 10 years old. What makes you smile at 3 in the morning, is what I have immerse myself in, 24/7. It never stops… It tickles me pink, to know that 1.3 million of you, choose to surf my network every month. I will continue to dedicate my life to you, every minute of every day of the rest of my life.